Super Love Doll | Fiona - Big Breast Real Tpe Silicone Sex Doll (168cm)
💖The material is made of safe and non-toxic medical silicone (TPE), which is soft to the touch and feels almost the same as real people.
💖The hinged metal alloy frame at the core allows her to pose as a real woman in any position.
💖All TPE sex dolls have 3 holes (anus, vagina, mouth) and silicone doll have 2 holes (anus, vagina) to bring you the ultimate sexual pleasure.
💖Guaranteed privacy. Your privacy is very important to us. Our discreet packaging allows you to shop with confidence.
💖Safety certificate - Each sex doll is made of medical-grade TPE. Conforms or exceeds the safety requirements of ASTM F963 and EN71, which is safe for contact with human skin.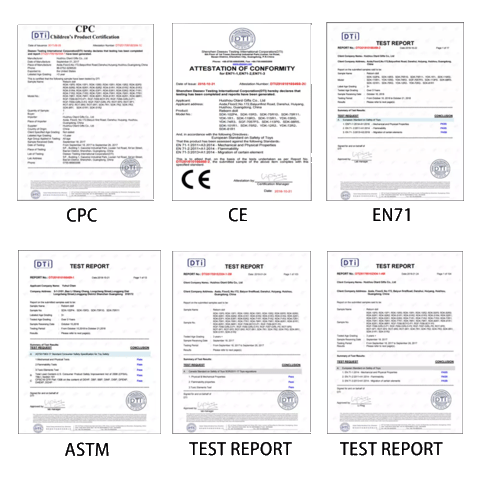 Fiona's Story
Fiona has all the qualities you are looking for in a beautiful woman, a lovely big set of breasts enough to really fill your hands with. A tiny waist whilst maintaining a nice big ass with enough cushion for when your pushing. Fiona is our very own supermodel, this does not mean she is looking for her own supermodel partner. No, she is looking for cock, she wants to be bent over the bathroom counter, taken in the bedroom and pushed up against the wall. Her desire is simple, maximum pleasure, and she chooses you!
Key Features
Material:

 

100% TPE with stainless teel skeleton
Height: 5ft 6 (168cm)
Weight: 75 lbs (34kg)
Bust*waist*hip:

 

89cm*50cm*87cm
Functions:

 

For oral / anal / breast / vagina sex
Vaginal choice:

 

Built in vagina or Removable vagina
Product gifts: Cleaning tools, combs, gloves, wig, sexy lingerie
3 useable holes:
Oral Depth: 5.12in (13cm)
Anal Depth: 5.91in (15cm)
Vagina Depth: 7.87in (20cm)
1 * Sex Doll

1 * Wig

1 * comb

1 * heating rod

1 * Vagina cleaning tool

1 * Clothes(Sexy Lingerie, Sent at random)
1.Size for manual measurement, there may be several centimeters error, belongs to the normal phenomenon.

2.Due to the difference between different monitors, the picture may not reflect the actual color of the item. 
Breast Option: Normal or Hollow or Jelly
Normal
When I squeezed Normal, my fingers & thumb would make an indentation, and it's very resilient, but a bit solid. Laying on top of them was pleasant. It is 90% close to the real breast.
Hollow
When I squeezed Hollow, my fingers & thumb came together with only the TPE material between them. Laying on top of them they didn't flatten out (they felt great), or when I raised myself up on my elbow to feel her breast, they felt great. It is 95% close to the real breast.
Jelly
Jelly breast is the main material for breast augmentation. 99% close to the real breast. When I squeezed Jelly breasts, It makes me feel that it is soft and elastic, I enjoy it so much that I can't put it down.
Feet Option: Normal or Standing
Normal
When I squeezed Normal, my fingers & thumb would make an indentation, and it's very resilient, but a bit solid. Laying on top of them was pleasant. It is 90% close to the real breast.
Standing
A sex doll is composed of an outer flesh-like material, such as TPE or silicone, which surrounds an internal heavy metallic skeleton. The majority of sex dolls are in 60-90 lb. range. Some sex dolls can weight near 100 lbs. This downward force would easily penetrate through the 0.5-1.0" of flesh on the bottom of the feet if the doll were to be stood up on its own, even once. The "standing feet" option adds threaded bolts to the bottom of the doll's feet, three per foot, which connect directly to the internal skeleton. This way when the doll is stood up, the weight is applied and transferred through the bolts and not transferred through the soft flesh of the bottom of the doll's feet. While for standing one maybe not the most pleasing in appearance to have metal coming out the bottom of the feet this solution seems to be an industry standard and makes the doll much more practical for posing, handling and wearing shoes. This option not only gives stability to the doll but allows robust protection to the feet elongating the lifespan itself.
Vagina Option: Fixed or Removable
Fixed
The built-in or fixed vagina is exactly how it sounds. The vagina is built-in to the doll just like a real woman.
Removable
The removable vagina is a sleeve or fleshlight-esque tube that you can insert and remove from the doll. The tube is held in place by the doll's labia.

Which is better? Most of our customers prefer the built-in vagina as it provided the most realistic experience, however the removable vagina is easier to clean and replace. If you value complete realism you'll want to get the built-in vagina, if you want something that is easy to pop-out and clean after use you should consider the removable vagina. It should be noted that this option is only available for dolls over 145cm.
When using the moving doll, it should be used on the soft bed to avoid sharp or hard objects damaging the skin. Please adjust the doll's posture before playing with the doll. It is forbidden to adjust the posture or turn over when playing with the doll. Please turn off the switch or cut off the power when adjusting the posture of the doll. Please let the doll rest for 10-30 minutes after playing the game for more than two hours. After each interaction, please clean, powder and maintain the doll.
Please note: We will not be responsible for skin pricking or mechanical damage caused by improper use.

To know more about sex dolls with Electric hips, please visit our collection here:
https://superlovedoll.com/collections/electric-hip-sex-dolls